Gannon and I decided to give our breakfast nook a little remodel this past week. We had a round kitchen table that fit perfectly in our old house, but just wasn't the right shape for our new home.
I found these really cool hairpin legs online and Gannon found a butcher block top from lumber liquidators. I loved the natural look of the butcher block so we decided to just seal the top. Literally 12 screws later and we had a table! Such an easy project anyone could do it!
Here Gannon is sealing the table. We thought it would be easier to do it once the table was all put together.
We found this butcher block sealer from Lowes
I ordered our chairs from target they were such a great deal! I think I paid less than $50 a piece! I love that we now have 6 places for people to dine with us! I might even find some end chairs and make it accommodate 8! You can never have too many seats!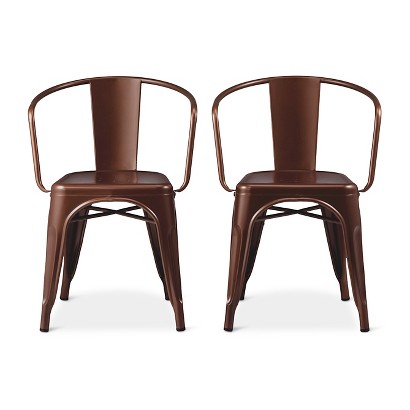 I've been trying to figure out the perfect place for a chalkboard wall in our home. I knew we needed a wall that didn't have any texture on it. Our kitchen walls originally had wallpaper so once I took that down the walls were smooth. I found this before picture of the room with the old wallpaper and had to share. I apologize the picture is not super clear!
Thank goodness this wallpaper actually came down pretty easily. We also decided to change out the lovely brass light fixture and replace it with something more modern.
I bought the chalkboard paint Lowes. You would be surprised how far this goes I painted 3 coats and even have a little left over.  This stuff is great too because you can get it in about any color. I just decided to go for a more classic chalkboard color.
Prepping always takes the longest, but it's a crucial step to any painting project. I got painters tape and taped off the ceiling, side walls, and baseboards. And then I cut in before actually rolling on the paint.
And about 4 hours later our room was finished!  I am so excited with the final product! I can't write on the chalkboard for 4 days so I am (not so patiently) waiting 🙂
Well that's all for now! Hope you all have a fabulous Thanksgiving and safe travels!
X0,
Kate 🙂